You can see in this picture the left shoulder patch and it is hard to see the right shoulder patch, this picture was taken in 1945 in Luzon, Philiphines.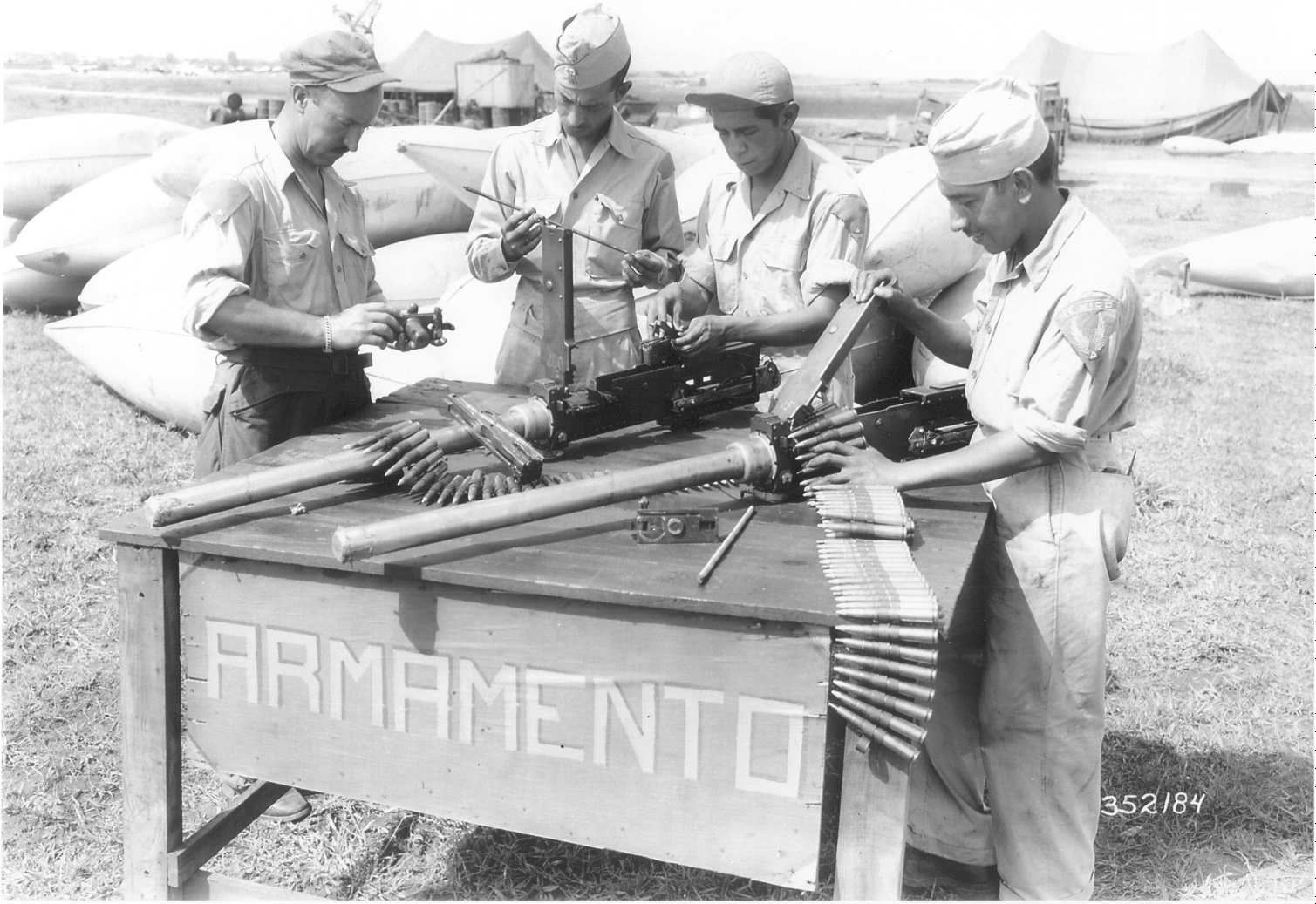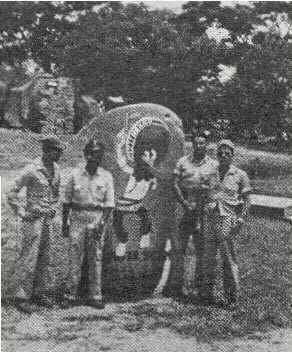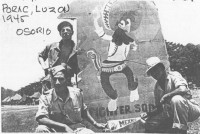 On this picture you can see "Pancho Pistolas" painted on a wing at their air base in Philiphines. This is the only art work during that time, they didn't painted on any of their P-47s.
After the war the 201st was disolved, years after WWII. This logo apeared, its artists is unknown.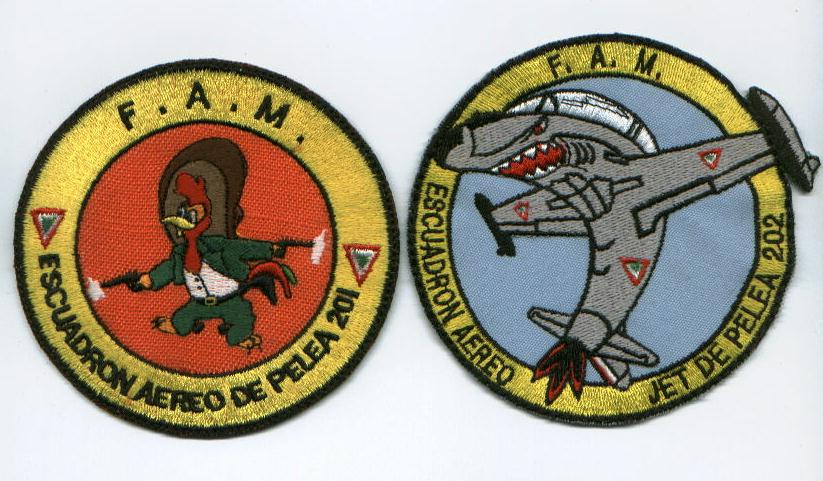 This patches were just developed a couple of months ago by someone in Mexico, its production has not reached the public yet.
If you have any question I will be more than happy to help you.